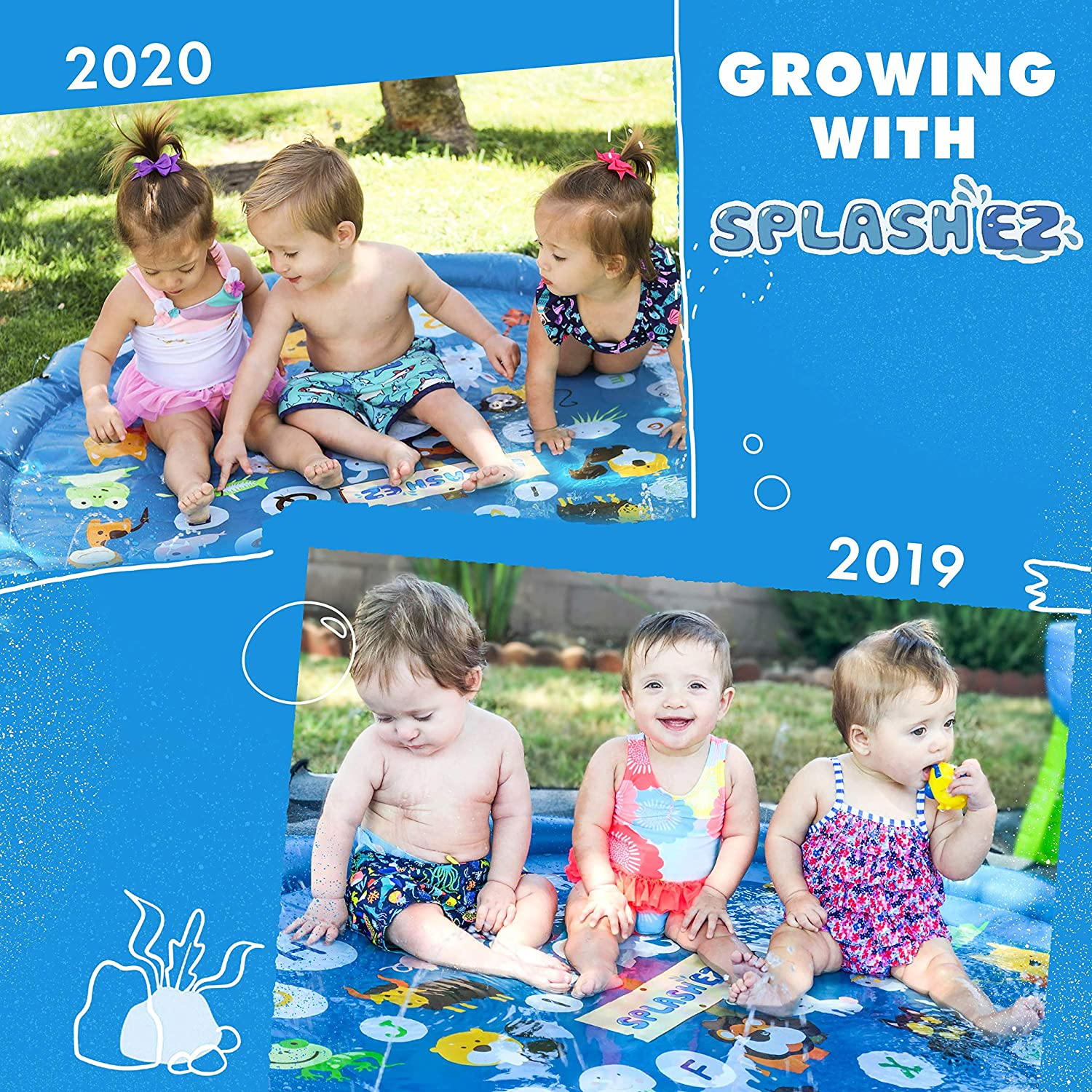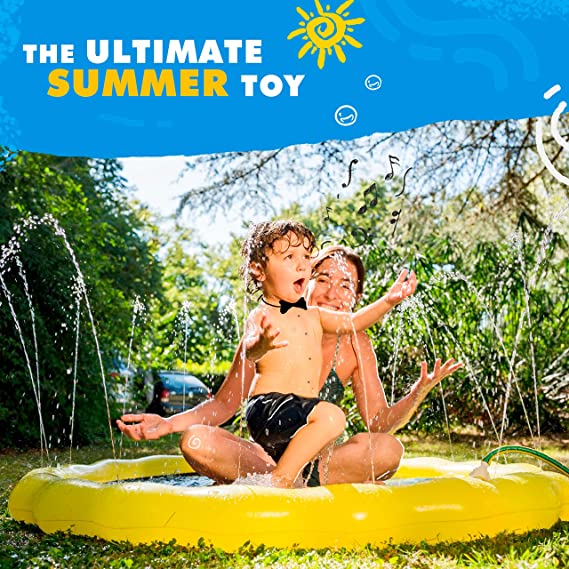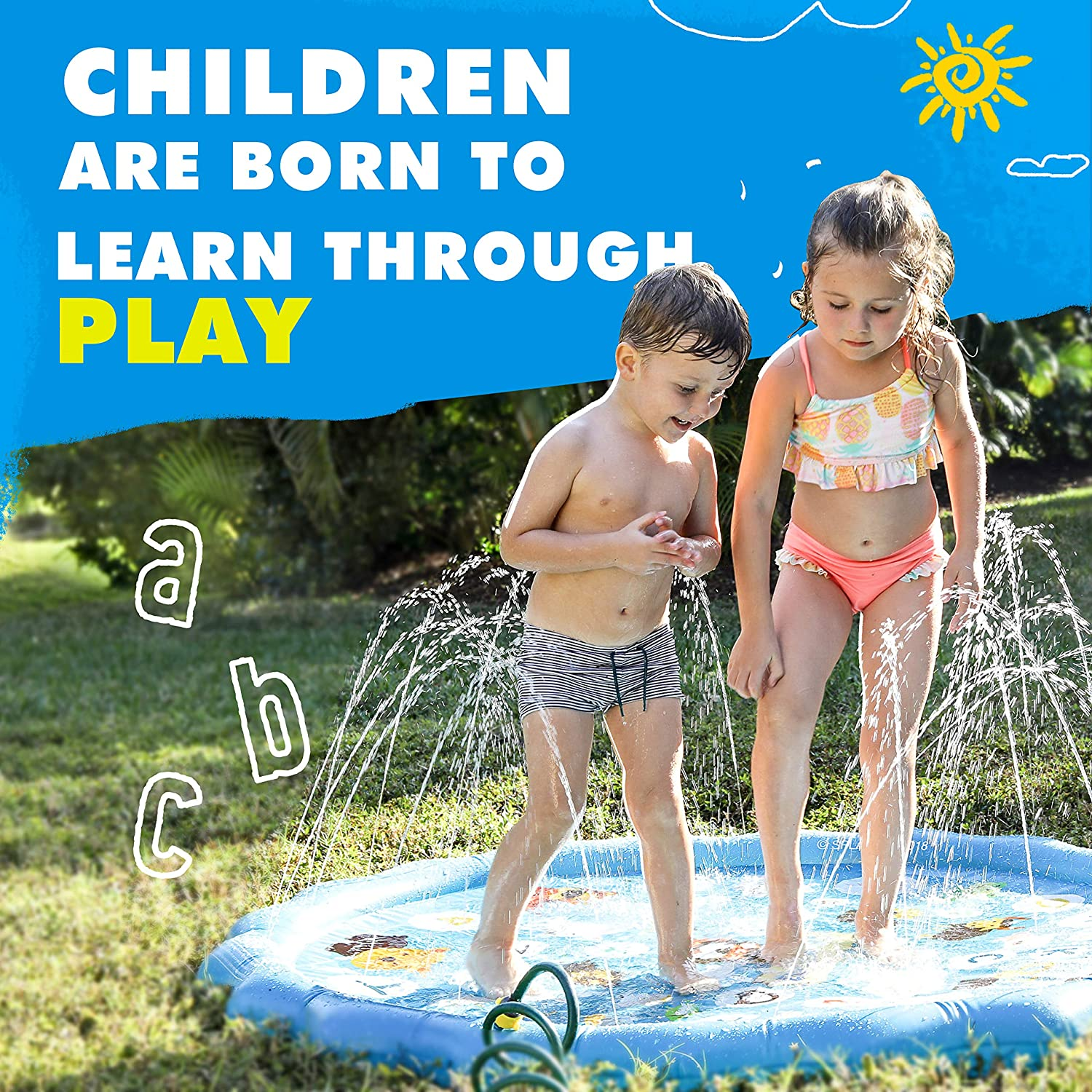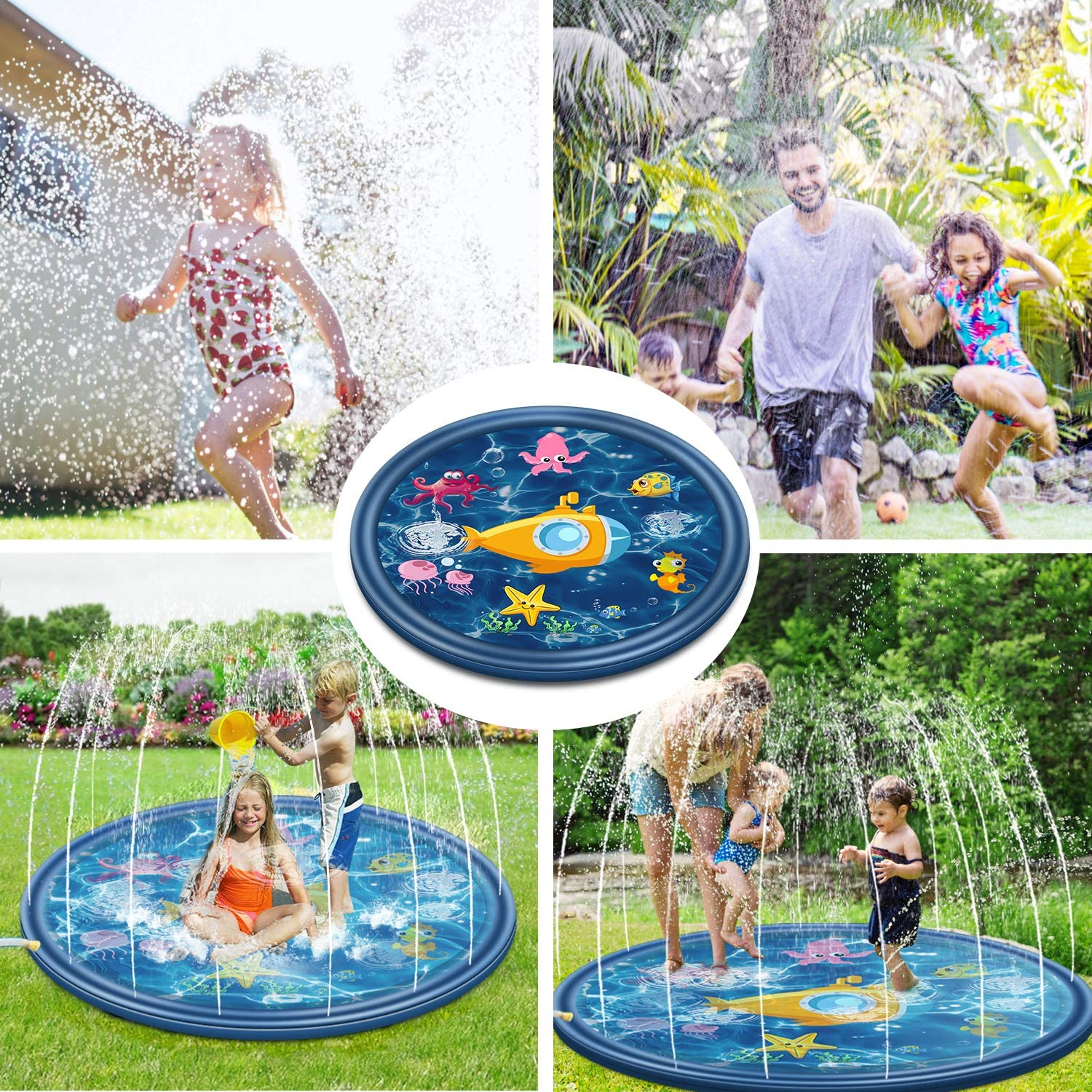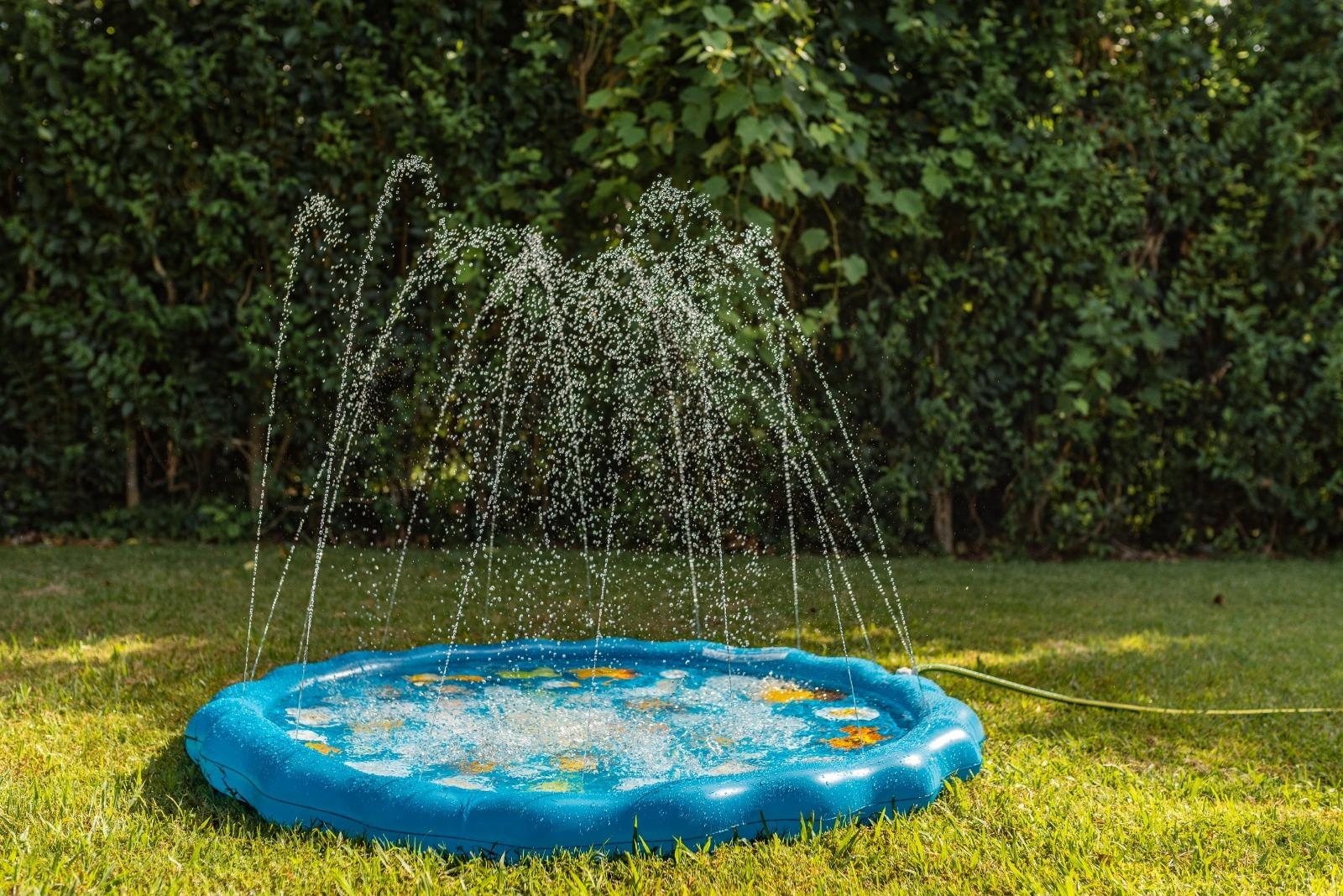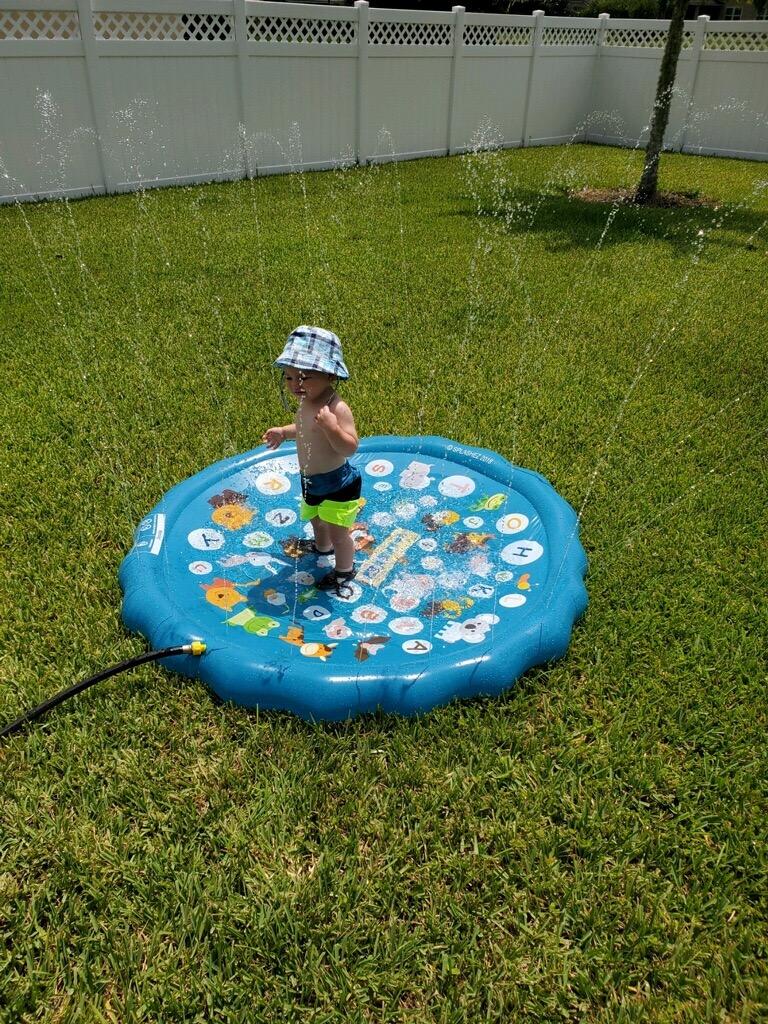 Kids water fun: Stay cool from the heat. The 39.37-inch splash pad gives children more space to play and enjoy the fun of sprinkling water from the small kiddie pool.

Easy to use: Connect the hose and wait for a while, you can see the child's smile as the water squirts from the water toys. You can adjust the water pressure to determine the direction of the baby pool spray. The direction of low water pressure spray is the inner side. With the pressure and height of the spray increase, the spray direction may be outward.

Learning by growth: Interest is the best teacher. In the sprinkler pad world and lovely cartoon bottom biology are contacted intimately, letting a child be being maintained curiosity when playfully.

High quality and durable: Using high quality PVC, it is environmentally friendly and durable. Suitable for birthday gifts, outdoor beach lawn toys and summer pool parties. Instead of fretting about the summer, the water toys for kids outdoor would be the best gift for 1 2 3 4 5 6 year old boys and girls.