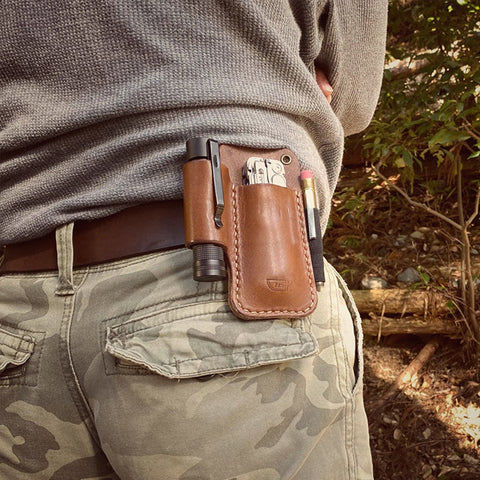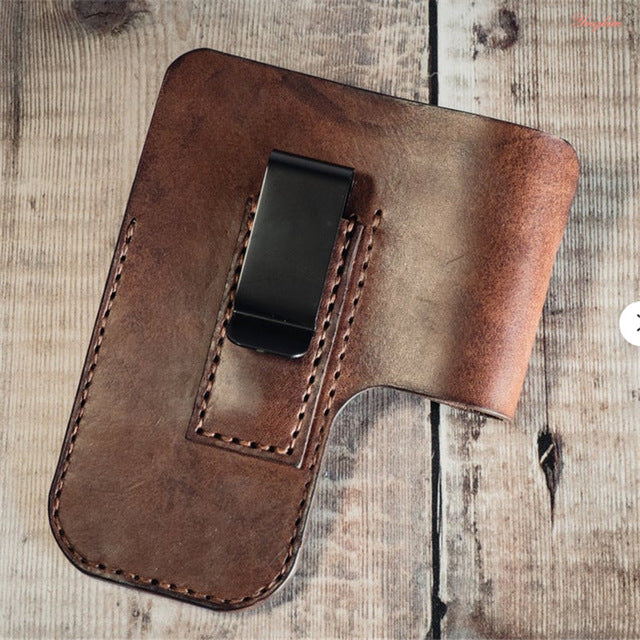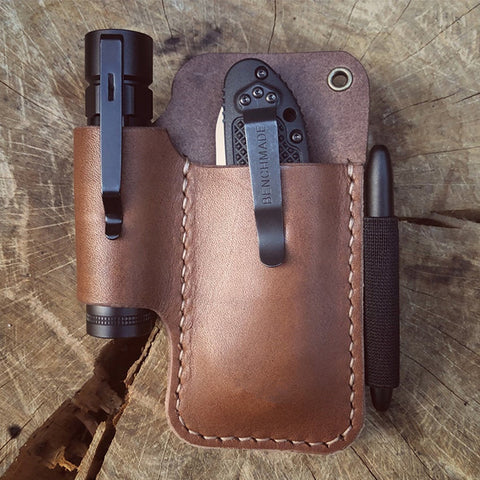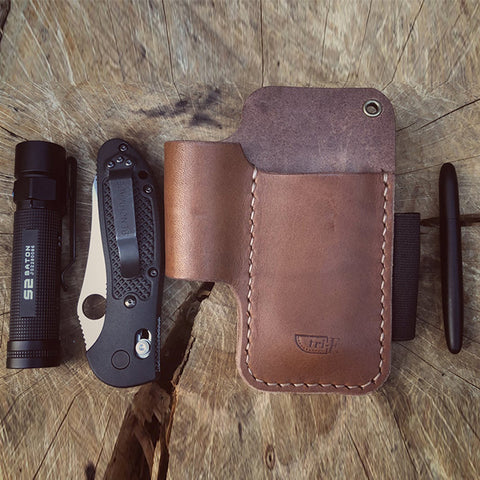 Description
The product is only a leather organizer. Knives etc. are not included.
There is no logo stamp on the products sold
100% handmade. The leather is 100% vegetable tanned pull-up leather from Japan. (Thickness 2.5mm ~ 3.0mm)
There may be a detailed specification change without notice. There is no design change.
Image color is size S camel, size M Darkbrown, size L Chocolate.
With belt loop can be attached to 50mm wide belt.
Knife pocket: about 90mm x 45mm x 14mm
Light holder: Maximum diameter 23mm
Folding knife or multi tool
Folding knife with a length of 120mm, a width of 40mm and a thickness of about 20mm
Flashlight
LED lights up to 23mm in diameter
Knives etc. are not included.

※ About leather-related product
All are handmade. Although we will respond to initial defects, there are individual differences in the product because it uses natural materials.
This is a product related to acts that involve dangers such as injury when pulling out or delivering a sword, such as a leather sheath. Please purchase this after fully understanding this.
Please be aware that we are not liable for any accidents or injuries caused by the use of our products.